It was 2001, and I was cleaning out my car (a gold 1987 Mercury Cougar, if you must ask) in the driveway. To make the chore go a little faster, I had my radio tuned in to 89.7 The River. That's when I first heard Bleed American by Jimmy Eat World: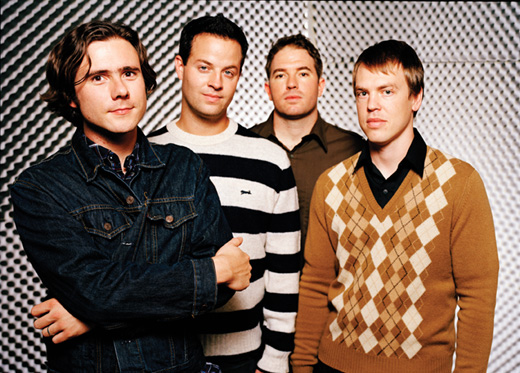 This might sound overly nostalgic, but the discovery of Jimmy Eat World marked a turning point in the development of my musical tastes. I was "coming into my own" as a music fan, and their songs struck such a chord with me that I've pretty much spent the last 10 years trying to re-write Clarity. I haven't come close.
Their last couple of albums haven't interested me as much. Futures was an amazing powerpop album, but since then the hooks and memorable melodies have been few and far between. Even so, I still consider myself a diehard fan. I'll buy their new album when it comes out next year, but I'm hoping for a return to form.
All that said, Salt Sweat Sugar Bleed American is modern rock at its finest. Don't be surprised if Flight Metaphor covers this one someday.
Bonus: Check out this solo set from Jim Adkins back in March.