Is it just me, or was 1997 a great year for music? Here's just a sampling of the records that came out that year:
Jars of Clay – Much Afraid
Radiohead – OK Computer 
Sixpence None the Richer – Self-Titled
Spice Girls – Spiceworld (Ok…maybe not that one)
Five Iron Frenzy – Our Newest Album Ever
Switchfoot – The Legend of Chin
And of course, Foo Fighter's The Colour and the Shape, featuring Everlong: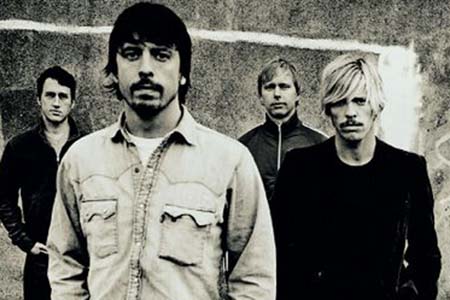 Musically, lyrically, and emotionally, Everlong is a near-perfect song. Seriously. It ebbs and flows in all the right places. The lyrics are vague enough for you to apply your own meaning, but singer Dave Grohl's delivery communicates a passion beyond the words. If I was banished to a desert island with an iPod that could only hold five songs, I'd think long and hard about including Everlong.
It's no stretch to say that Foo Fighters is one of the best rock and roll groups of all time. Say what you will about Nirvana, but in my book Dave Grohl's little "solo project" has become five times the band they ever were. Grohl himself would likely disagree with me, but in any case, we should all be thankful that he turned down that gig drumming for Tom Petty.
Bonus: My friend Marc and I first hit it off when we discovered our mutual appreciation for this song.