I don't know what happened, but 2016 was a year of music releases that I actually liked. Off the top of my head I couldn't name my "album of the year" for 2015 – I had to go back to last year's post and discover that it was Gungor's One Wild Life: Soul (which I still stand by). Other than that, the past few years have been a blur of releases ranging from ok to downright disappointing.
Not so this year! Sure, a lot of folks hated on 2016 for a myriad of reasons, including the passing of the likes of Prince and Leonard Cohen. But when it comes to new music, it's been a wonderful year for my ears. This post lists my top 5, along with some honorable mentions and a couple of duds.
If you're so inclined, check out my Spotify playlist of songs that I liked this year.
5. Civilian – You Wouldn't Believe What Privilege Costs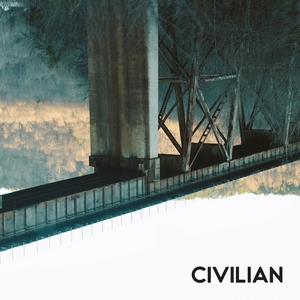 This was a late and unexpected addition to my musical library for 2016, but I'm so glad I found Civilian. Ryan Alexander and company have self-produced (and almost self-released, until T&N stepped in) a dark, thoughtful, musically intricate album that's both pleasing to the ears and challenging for the psyche. Since Civilian is (kinda) marketed as a Christian band, I will add a warning that the subject matter and language used on this album is not for children! At the same time,  I praise it for being willing to tackle subjects that are often considered taboo in the church.
Standout Track: "Reasons"

4. Tiny Moving Parts – Celebrate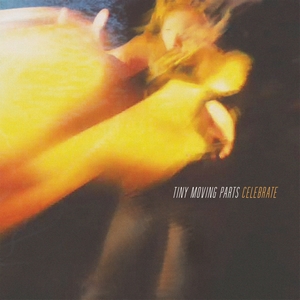 Holy crap this album sounds just like 2004 – in the best way. When telling my friends about Tiny Moving Parts, I've described them as a bunch of kids who discovered their dads' emo records and cut their musical teeth on Relationship of Command. Celebrate was without a doubt my "windows down, volume up" album of the year.
Standout Track: The Whole Album (Seriously though…it's great from the opening riff. Just listen.)

3. Weezer – White Album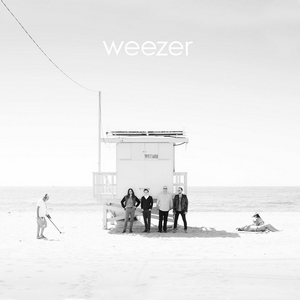 Sometimes being a Weezer fan is like being addicted to cigarettes. I'm not a smoker, but I imagine the experience is similar: it was cool when you were 15, but now it's miserable and you don't know how to quit.  You know how every time a band that's been around forever puts out something new people say things like "I wish they'd go back to what made them good in the first place" or whatever? Well, Weezer actually pulled it off! And not in the, "At least it's better than their last couple of albums" way, but in that it's a legitimately great album.
Standout Track: "King of the World"

2. Relient K – Air for Free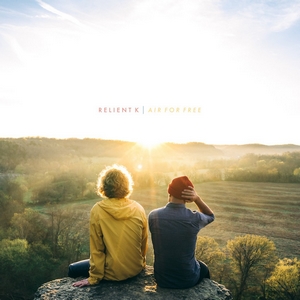 This album was either going to make or break Relient K for me. I know there are a few Collapsible Lung apologists out there, but let's be honest, it was an objectively terrible album compared to the masterpiece that preceded it. And while Air for Free will forever live in the shadow of Forget and Not Slow Down, it is a proper follow-up. It's smart, it's playful, it's melodic, it's not over-produced, it's everything I love about the Matts. Here's to hoping that we don't have to wait 7 years for another good album from them again!
Standout Track: "Local Construction" (My song of the year. This song alone is worth the "price of admission" when buying the album.)

1. Thrice – To Be Everywhere Is to Be Nowhere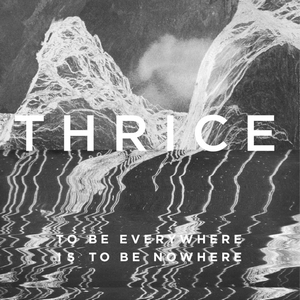 TBEITBN objectively destroys every other album on this list – it's not even close. In 2016, Thrice re-emerged from their hibernation to release the strongest album of their career. And while I'm still partial to 2009's Beggars, there's no denying that a hiatus was exactly what Thrice needed. The songwriting is top-notch, the band is as tight as they've ever been, and the production complements it well. TBEITBN is an unapologetically loud, socially conscious, politically charged wall of sound capped off by the perfectly gravelly vocals of Dustin Kensrue. Can't beat it.
Standout Track: "The Long Defeat"

Honorable Mentions:
Brian McSweeney – As the Bluebird – I can't help it, I'm a sucker for McSweeney's voice and songwriting sensibilities, so whenever he puts anything out I'm listening. This album was probably made on a fraction of Love Me Down's budget, but it's twice as good. The acoustic, produced-in-the-bedroom approach serves the songs very well.
Remedy Drive – Hope's Not Giving Up – If you're a longtime Remedy fan, Hope's Not Giving Up is a special treat. The band reimagined a bunch of their older songs for this project, and I actually prefer a couple of the new recordings to their originals. If you're a Zach Attock lifer, be sure to check it out.
Radiohead – A Moon Shaped Pool – Look, Radiohead is never going to make another album like The Bends. Even so, I've loved most of their albums…but TKOL was a trainwreck. A Moon Shaped Pool, thankfully, is nothing like it, capturing a cohesive aesthetic and something akin to actual human emotion. If you're a fan of Kid A, give this one a shot.
Joyce Manor – Cody – This album had the potential to be in my top five, but man these guys are crude. I love the music but I just can't recommend an album as flippantly licentious as Cody. Nevertheless, "Last You Heard of Me" is a love letter to the grungy slacker rock of the 90's and it's constantly on my playlist.
Misses:
House of Heroes – Colors – Ummm, where do I start? Fans waited way too long for an underwhelming album that received nonexistent support and whose crowdfunding campaign was mishandled. Colors tries to recapture the magic of HOH's earlier albums with its recurring concept and musical themes, but it never gets there. Whereas Cold Hard Want was the opus of a band that was tired of apologizing for rocking, Colors is an overthought mess. There's one or two diamonds in the rough, but that's about it. In spite of it all, "We Make Our Songs" is a great song that made my playlist.
Jimmy Eat World – Integrity Blues – A lot of folks have praised this album as some kind of comeback, but it's a hard pass (the baby) for me. There are a couple of almost memorable songs on it, but I can't remember their names. I don't think I've listened to it since the first couple of weeks after it came out.
Switchfoot – Where the Light Shines Through – There's nothing wrong with this album per se, and I like it more than Fading West, but it's about what you'd expect from Switchfoot at this point. There are a few standout tracks that I really enjoy, but beyond that it's not an album I often listen to from start to finish.
Comeback of the Year: John Reuben
You'd think that with the high praise I had for Thrice that they'd be my "comeback of the year," but you'd be wrong! Back in September, John Reuben surprised everyone and released the completely unexpected single, Old As Religion. It captures an energy and a sense of urgency that wasn't present on his last couple of records. I'm pulling for a full album in 2017.
So there you have it. If  you actually read this entire article, thank you. And if you disagree with me, that's ok…there's plenty of great music to go around 🙂