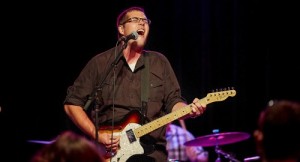 I am now offering beginner guitar and beginner to intermediate drum lessons.
I have over 10 years experience performing in a variety of public spaces including concerts and regular worship gatherings. Whether you're learning for fun or want to play for an audience, I will work hard to help you reach your goals! I am particularly passionate about working with those who would like to put their skills to work in the local church.
Lessons will be billed on a monthly cycle at a rate of $20 per 30-minute session.
GUITAR LESSONS
Skill Levels: Beginner
Instrument Type: Acoustic and Electric
Emphases: Rock, Worship, Classical
DRUM LESSONS
Skill Levels: Beginner to Intermediate
Instrument Type: Drum Kit and Snare
Emphases: Rock, Worship, School Band
Note to band students: I would be happy to work with your school's curriculum!
For more information, contact me at mikeharvat [at] gmail {dotcom}