As the Worship and Youth Pastor for a mid-sized suburban church, I'm responsible for selecting the songs we sing from week to week. While we don't stray very far from the expected contemporary/blended approach to worship, our congregation is generally open to trying anything that's a) Jesus-centered and b) singable. This gives me a lot of freedom to seek out new music.
Many bemoan the fact that much of modern worship music is vapid and without real substance, but it seems that this stereotype is slowly becoming the exception rather than the rule. Even groups who were once known for their less-than-stellar songwriting are making significant strides (Have you heard the latest album from Hillsong United? It's excellent!).
There's also a rich landscape of music that exists beyond the world of Christian radio, and I enjoy uncovering the diamonds in the rough. Below, I've listed five artists that give me hope for the future of worship music. It's entirely possible that you've already heard of them, but for many in my circle there's probably something new to discover.
The Royal Royal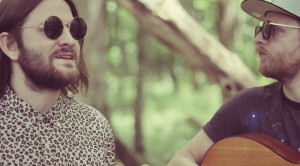 I first came across The Royal Royal when they were simply called "Royal" a few years back. A worship leader friend shared a link to their blog, which contained early versions of tracks that would eventually appear on their debut record, The Royalty. I was immediately hooked by their pairing of theologically-rich writing with pop-inspired production. The Royal Royal wears their influences on their sleeves, sometimes coming across as "musical chameleons"; any given song by the band could fit along with the likes of The Cars, Arcade Fire, or The Black Keys.
Real Strength is one of The Royal Royal's more congregation-friendly tracks:

Citizens & Saints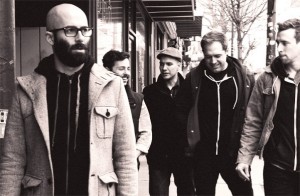 Mars Hill's music ministry has been stepping up its game in recent years, and one of my favorite bands to emerge from their camp is Seattle's Citizens & Saints. As you might expect from a Mars Hill band, Citizens & Saints produces their own brand of biblically grounded worship singalongs. The group recently announced that they would begin touring and recording full-time, so don't be surprised if you hear more about them in the coming year.
Here's Hail the King, released under their former moniker, "Citizens":

The Liturgists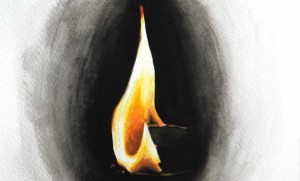 I know, I know. For some, it's anathema to approve of anything even tangentially related to Michael Gungor right now (let alone a project that has stirred up a bit of controversy on its own), but there's no denying the talent and creativity behind The Liturgists. The ongoing collaborative project has received input from members of Gungor, The Brilliance, Sleeping at Last, and more. While The Liturgists' recordings are perhaps best suited for personal worship, several of their spoken-word songs and meditations could be put to use in a corporate worship gathering.
I've chosen to share Garden from their Easter project of the same name, sung primarily by worship leader Aaron Purdy:

Matt Papa



With worship music, you often have to pick two out of three when it comes to lyrical integrity, singability, and musical quality – Matt Papa consistently hits all three right on the mark. Papa is a worship leader I've been telling people about for years, but he unfortunately has yet to receive his "big break." However, I wouldn't be surprised if he is content never to attain worship superstar (oxymoron?) status. He would much rather turn the spotlight on Jesus, which is made abundantly clear in his music. Channeling the lyrical spirit of Keith Green, Matt Papa refuses to mince words about the big God to whom he sings.
This unplugged version of All for Your Glory is an excellent example of Papa's work:

David Potter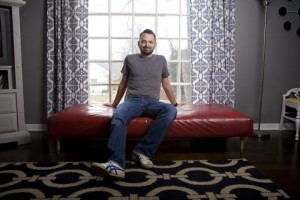 Omaha's own David Potter is a wonderful example of how you don't always have to look to CCLI's top 25 to find songs for Sunday morning (how many weeks in a row were you planning to sing "10,000 Reasons," anyway?). Potter is one of the many worship leaders who are breathing new life into time-tested hymns, reworking the music yet honoring the words. He is just as careful with his original songs, using scripture and well-known liturgies for his lyrics. I have had the pleasure of working with David in various settings over the years, and I can attest to his desire to serve faithfully in the local church. Perhaps the next "perfect song" for your church isn't one written by Chris Tomlin or Phil Wickham, but someone within your own ranks.
David Potter's rendition of Rock of Ages is a favorite of mine: